Scrapbooking Ribbons 
Using scrapbooking ribbons on your
layout will make it look amazing.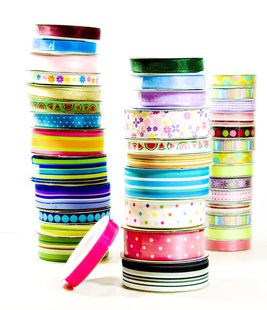 There are endless ways to use ribbons and tapes on your layout. And they are a great complement to family history scrapbooking.
Ribbons were used widely in fashion in history to embellish dresses and hats and create a 'softness' and elegance.
They can be used to embellish the actual scrapbook album as well as the layout.

Uses
Use as a border around the page or around a photo
To tie a tag
Attach charms
To sew along a border or photo
Create unique chipboard letters by wrapping them.
Tie a bow
Use different colours of ribbons or tapes alongside each other to create a focal point.