Military Scrapbooking
Scrapbooking about the military service of your ancestor to their country is very important. The stories behind any photos you have will be invaluable. But these can be difficult to capture. Many veterans have been traumatised by their experiences and reliving these through an interview could be painful.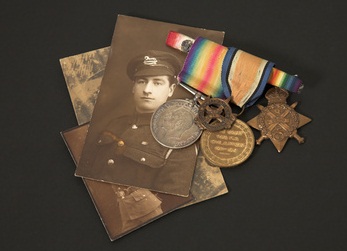 If you do have photos and stories already written down, that's fantastic. If you don't, and you know of a live relative that has been in the armed services, now is the time to record any stories. Or there may be a relative that descended from someone in the military, and that person may remember the stories that were told many years ago.
Interviews of those that have been through a war need to be handled very delicately. Another resource will be to search for service information online then find an ex-servicemans organisation that may help you.
Search Military Records
Other than photos, you can scrapbook
Letters written by the serviceman (or woman) to their family or loved one.

Enlistment cards

Dog tags

Service record

Discharge papers

Journals

Ration coupons

Newspapers from the time

The emblem of the unit that they served in

Patches and awards
Important information to include will be:-
The service they were in - army, navy, marines or airforce.
The batallion or unit they were in or the ship they served on
What rank they achieved during their service.
Medals they received.
Where they travelled to during their service and whether they saw front-line action.
Were they in an elite unit?
Did they get injured or did they lose their life in action?
Were they missing in action?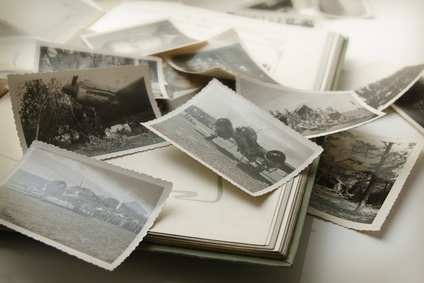 If you have family members that served in the United States Armed Forces and you need to find more information, try the National Archives website.
For more information about Australians that served in their country's armed forces, try the Australian War Memorial website.
If you are looking for information about the UK forces, try the National Archives of UK