How to Start Researching
Your Family History

Add amazing facts to your family history scrapbook by researching your ancestors.
Where to start

To actually start finding your ancestors sometimes can be the hardest part. It can be an overwhelming task to get your fact-finding off the ground.
But follow a few simple guidelines and it will be much easier.

Gather some supplies to help document your family tree on paper and makes notes. You may want to go down to your local office supply store to purchase photo storage boxes, manilla folders or similar and some display folders.

Next, ask all of your

living relatives

– your parents, grandparents, aunts and uncles, cousins – for copies of any birth, death and marriage certificates that they may have and are happy for you to have.

If you tell them what you are doing, why you need to talk to them and that you will only publicise information that they allow you to, they will be less guarded and more likely to give you as much information as possible.



If they are happy to copy them for you or have them copied by you, make sure you sit down with them and ask them about the people and places in the photos. Older generations love doing this and love to relive their memories. Photos will also jog their fading memories as well. Make sure you write everything down!!!
Discover your Ancestors at Ancestry.com!
For lots more information about researching your family tree in the United Kingdom, visit Family Tree Resources.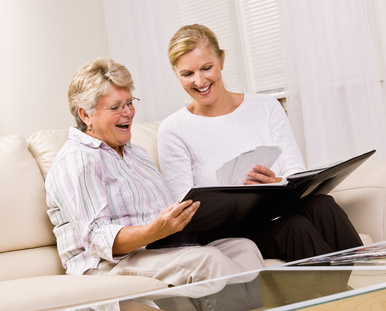 Family Reunions
---
You might think of organizing a family reunion so that you can collect information about your family and its history. It is also a great excuse to catch up with your family and have fun.
Here are some family reunion ideas for planning a successful event either through traditional means or by using the internet. You can also find suggestions for locations, themes, accommodations, activities, keepsakes and MORE at           Family-Reunion-Central.com.

Next - Conduct an oral history interview with your relatives

Researching Family History Records Online

Family Tree Software
Keeping your information organised is important and it will also make your work easier.
There are a number of family tree or genealogy programmes on the market, so you might want to spend a bit of time finding on the one that suits you the best.
I like Family Tree Maker and have used this one since 2003. Since then there have been many improvements. The latest version is Family Tree Maker 2012.
Family Tree Websites
I have used Ancestry.com extensively to do my family history research. There is endless amounts of information and is great value for money when you buy a membership.

Another great resource for researching information is
Cyndi's List of Genealogy Sites on the Internet
Other supplies you might need

Display folders are great as you can see your information while you are looking for information. You may end up with a number of birth, death and marriage certificates, so it a good idea to organise them into folders for each ancestral line (ancestors of your grandparents or great-grandparents).


Books and Guides
| | |
| --- | --- |
| | My Ancestry Guide is a great e-book that gives beginner's valuable information and tips to start finding your ancestors. |
E-books