Scrapbooking Family Tree Ideas
and Layouts 
A family tree is a visual representation of the relationships between members of the family. It is also called a pedigree chart. Names of each family member, usually starting with the youngest person, are added in a tree like fashion with branches or lines connecting to their parents and their parents and so on.
There are many ways you can create a page with your family tree and it is up to you if you add photos of each person or not. 
Here are some ideas:-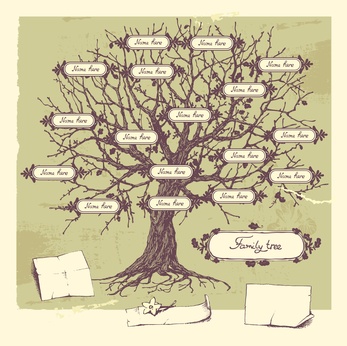 Here are some great ways you can include your family tree in your
scrapbook pages:- 
The Family Tree - by Valerie Renee